Future Litters

Litter due September 2023 and November 2023
                       bookings are now being taken
All our progeny are health tested.
We will do anything to protect our lines and our name.
We pride ourselves with over 60 years of knowledge and a lifetime of being with Goldens, we have had the privilege to have known Australia's top dogs and breeders. We still have a close alliance with the most respected Australian breeders.
Buyers should be aware of any breeder which cast doubt on our most respected and long breeders.
If you are a prospective buyer be careful of those so called breeders who belittle others on their web sites or when asking for information.
If you wish to contact us please do so by email and not by messenger or by phone. Please note all NO CALLER ID will not be answered.
When emailing you must provide contact details.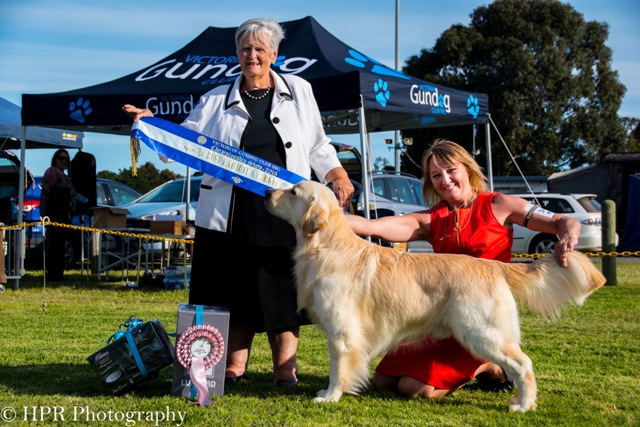 Supreme CH Dual CH (T) Dual Grand CH (TS) Santamaria Supremacy CCD RN
Harvey is now a Supreme Champion and a Dual Grand Champion in Track and Search. He won the Golden Retriever club of Victoria's Intermediate of the year for 2014 and 2015. He also holds obedience titles Community Companion Dog and Rally Novice. He is beauty and brains.
Harvey won Best in Show at the Victorian Gundog Show 2016 and Best of Breed at the Royal Melbourne Show 2017. He also won dog challenge at Adelaide and Melbourne Royals in 2019.
As there is no more Harvey can achieve in Track and Search he is being trained in scent work and tricks. This will be his 2020 projects. Harvey is the most titled golden retriever in Australia and the best pet anyone could own.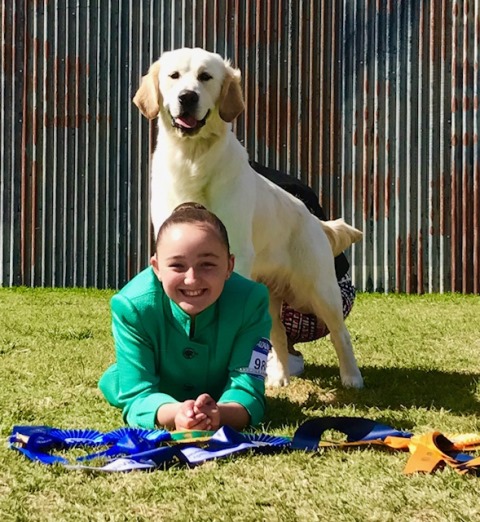 Aust Ch. Santamaria Sounds Of Silence
Poppy is one of our newest members to Santamaria, a champion at the age of 12 months she has a impeccable pedigree and was awarded Puppy of Breed at the Royal Melbourne Show 2017.
Orders are now being taken for this litter
Poppy and Freddy litter expected early 2021. Check out the sires page,
Poppy is DNA profiled, heart cleared, hip, elbow xrayed, and carries a eye clearance.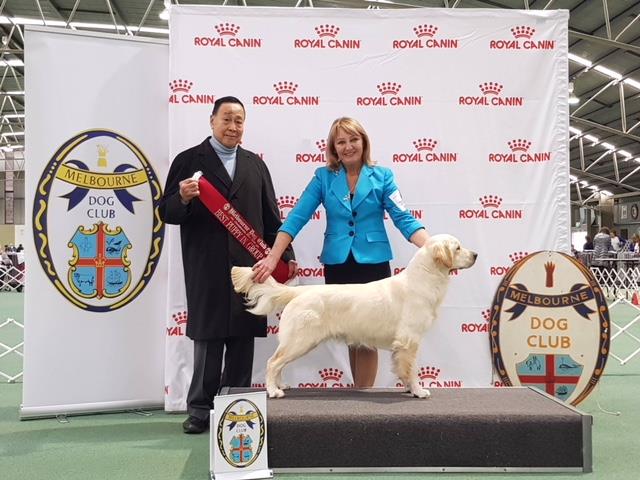 Aust Ch. Santamaria Vegas Showgirl
Our newest member to the kennel is this beautiful bitch Winx, from our lovely boy Austin and Maxi, her pedigree has some of the best lines to offer.
She currently sits at Number 1 Puppy in the state, a multiple class in group and class in show winner under the most esteemed judges from all over the world.